Mobile Kitchens of California

Mobile kitchen solutions in Calfornia for over 30 years
For over 30 years, California Mobile Kitchens (CMK) has been at the forefront of providing exceptional mobile kitchen solutions. With our extensive experience in the food service industry, we are well-equipped to handle projects of any scale while keeping your budget in mind. As the industry leader in mobile kitchen solutions, we specialize in both short and long-term temporary mobile kitchen leasing options.
At CMK, we understand the importance of reliable and responsive customer service. That's why our team is available 24/7 to address your needs promptly and efficiently. Whether you require a mobile kitchen rental for special events, kitchen renovations, fire support, concert events, military remote feeding, or emergency situations, we are here to provide the ideal solution tailored to your requirements.
Choose CMK for your mobile kitchen needs and experience the expertise and dedication that have made us a trusted name in the industry for over three decades.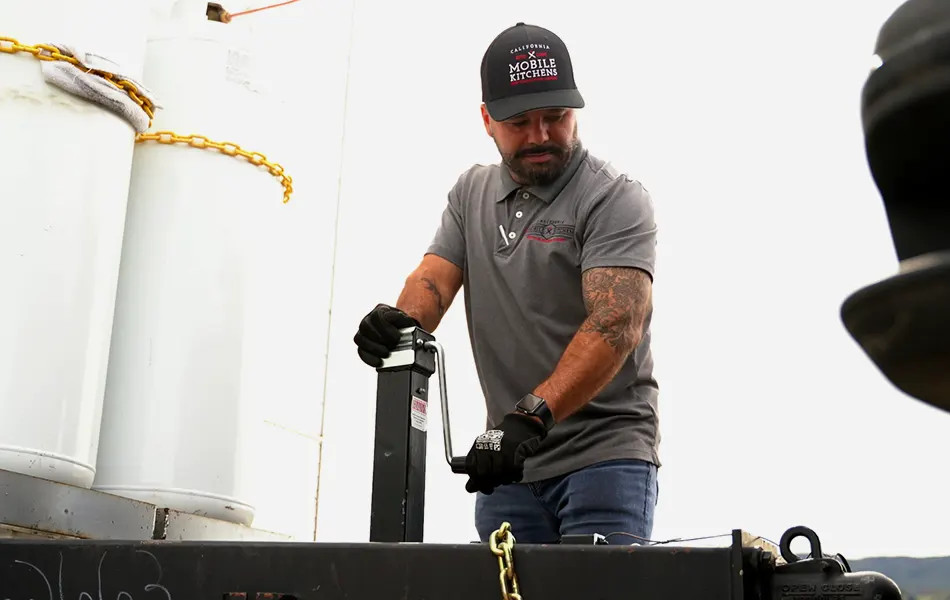 Principal and Vice President
With an impressive career spanning over 30 years in the food service industry, Tomas Medeiros, Jr. brings a wealth of expertise and a deep sense of pride in serving others, particularly our troops. Having managed contracts exceeding $45 million from Government agencies across the western US, Tomas has demonstrated his exceptional management skills. He has successfully designed and overseen the operations of dining halls, cafeterias, and catered events for esteemed institutions such as the US Army, the US Navy, the National Guard, and the Federal Aviation Administration.
Tomas pursued his education at Johnson & Wales University, specializing in Culinary Arts & Food Service Management. He has also attained certification as a Food Safety Manager from the National Registry of Food Safety Professionals®. Furthermore, he holds certifications in CPR, First Aid, OSHA 30, and AED.
In his role as Principal and Vice President, Tomas assumes the responsibility of overseeing all operations at California Mobile Kitchens, ensuring excellence in every aspect. With his passion, experience, and dedication, he plays a pivotal role in delivering exceptional service to our valued clients.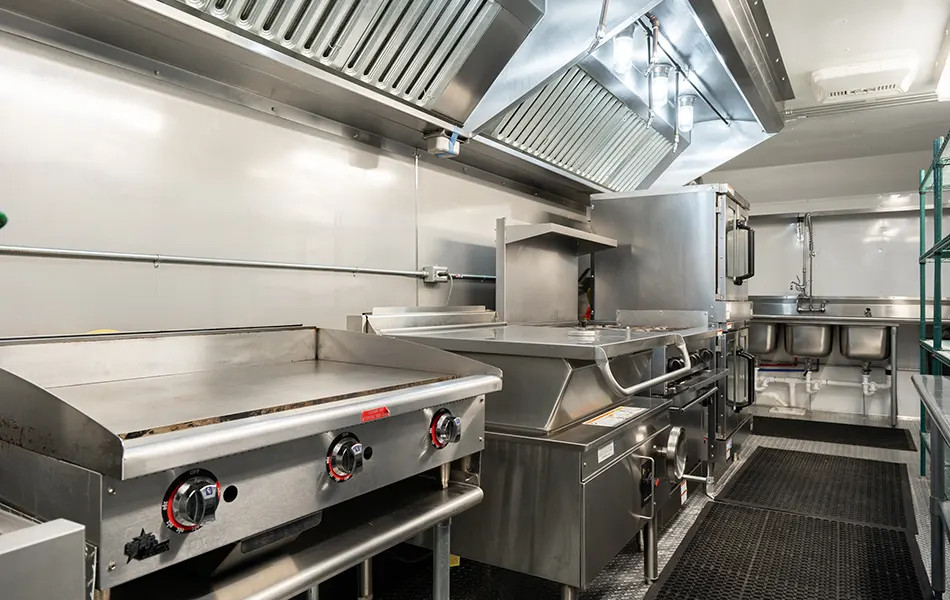 CMK Highlights
At CMK, we pride ourselves on delivering top-notch customer service, ensuring that each client receives the utmost attention and support. Our commitment to excellence extends to our state-of-the-art commercial kitchens, equipped with the latest technology and designed to meet the highest standards.
With nationwide coverage, we understand the importance of time-sensitive delivery. Whether you're in a bustling city or a remote location, we strive to provide prompt and efficient delivery services to meet your deadlines.
Our team of knowledgeable equipment experts takes the time to listen and understand each client's specific needs. By doing so, we can tailor an equipment solution that is ideal for your unique situation. We believe in providing cost-effective solutions for all your mobile kitchen requirements, ensuring that you get the best value for your investment.
From short-term to long-term kitchen leasing options, we offer flexible arrangements to meet your changing needs. Additionally, we provide support equipment such as refrigeration trailers, generators, and more to complement your mobile kitchen setup.
At CMK, we are dedicated to delivering exceptional service and meeting your mobile kitchen needs with professionalism and expertise.