Ensuring Proper Utilities for your Mobile Kitchen
Setting up an efficient and fully functional mobile kitchen necessitates the availability of essential utilities. These utilities are crucial for ensuring smooth operations and maximizing the functionality of your mobile kitchen. Let's delve into the key utilities required to support your mobile kitchen's operations and enhance its overall performance.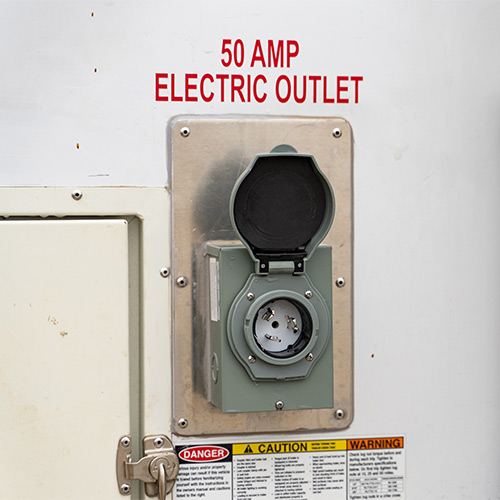 Electrical Requirements
The client is responsible for establishing a hard-wired connection from the trailer to the electrical panel box or Power Inlet Box. The mobile kitchens require a power supply of 208v-220v/single phase with a capacity of 50 amps. To facilitate this, CMK will provide 50 amp Generator Cords measuring 25FT. These cords feature a NEMA14-50P/SS2-50R Twist Lock Connector and are compatible with both 125V and 250V generator power. Alternatively, if needed, 13 kW generators are available for lease as an alternative power source.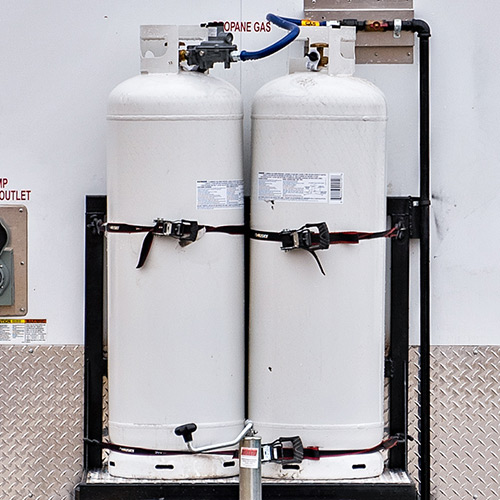 Gas Supply - Propane - LP Vapor Gas (for cooking appliances)
CMK commercial kitchen trailers are equipped with mounted propane tanks ranging from 50 to 100 gallons in capacity. To ensure a steady gas supply, it is necessary for you to coordinate with your local gas company. Once the trailer is delivered, it is recommended to have a representative from the gas company visit your location to inspect the tank. Additionally, you should establish a schedule with the gas company to have the tanks refilled as needed. Rest assured that we will deliver the trailer with the propane tank pre-filled, ready for immediate use.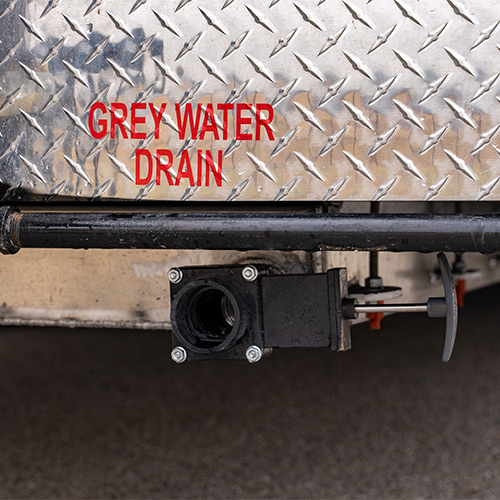 Waste Water
There are two effective approaches to address this issue. The first and recommended method is to hire a professional plumber who can install a waste line with a grease trap, allowing the waste to be drained into a nearby sewer system. However, if this option is not available, an alternative solution would be to lease approved waste tanks from CMK. These tanks typically have a capacity of 250-500 gallons. Regular maintenance will be required in this case, with the tanks needing to be pumped either weekly or twice a month, depending on your specific needs. It is also important to have a grease trap in place. If you don't have one, CMK can assist you in acquiring and installing it.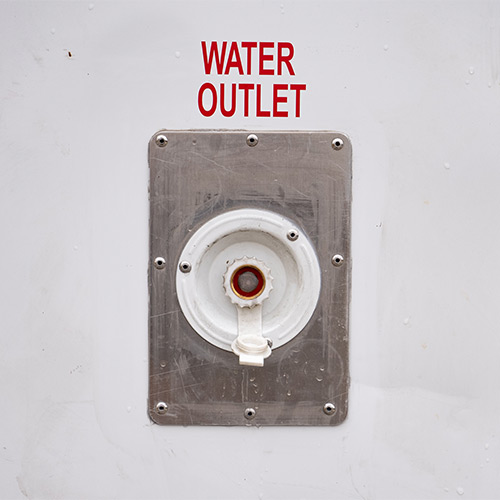 Fresh Water Supply
In CMK commercial kitchens, the freshwater supply is typically connected using a standard garden hose or fresh water hose with a 3/4 inch fitting. To ensure the delivery of high-quality and safe water, CMK provides a 50ft TastePURE Drinking Water Hose equipped with an in-line filter. This hose is carefully designed to be lead and BPA-free, reinforced for excellent kink resistance, and features a 1/2" inner diameter. For optimal connectivity, it is advised to have a freshwater source situated within a distance of 50-100 ft from the trailer.
Client Responsibilities
As a client, there are several key responsibilities that you need to fulfill when leasing our mobile kitchen trailer. These responsibilities are crucial to ensuring a smooth and successful operation.
First and foremost, it is your responsibility to provide a dry, level, and compact ground surface capable of supporting a combined weight of 60,000 pounds for both the mobile kitchen trailer and the tractor. This ensures the stability and safety of the setup. Additionally, a minimum of 14 feet of unobstructed height clearance is required throughout the designated area to accommodate the maneuvering, parking, and setup of the trailer. It is important that you assess and prepare the site accordingly to meet these requirements.
Furthermore, the client is responsible for arranging a commercial delivery route from the drop-off site to accommodate the weight, height, and size specifications of the tractor and trailer combination. Ensuring that the route can safely accommodate the transportation process is essential for a smooth delivery and setup.
Obtaining the necessary permits, licenses, and fees is also the responsibility of the client. This includes contacting the relevant local authorities such as the Local Health Department, Fire Marshal, Building Inspectors, and any other applicable regulatory bodies. You are required to obtain the required permits and licenses to operate the mobile kitchen during your lease period. We recommend contacting these authorities in advance to inform them of your project and determine if there are any specific requirements or regulations that need to be followed.
By fulfilling these client responsibilities, you contribute to the overall success and compliance of your mobile kitchen operation. Our team is available to provide guidance and support throughout this process, ensuring that you have a seamless experience and meet all necessary requirements.