Mobile Kitchens In North Carolina Support Military Field Exercises and Community Festivals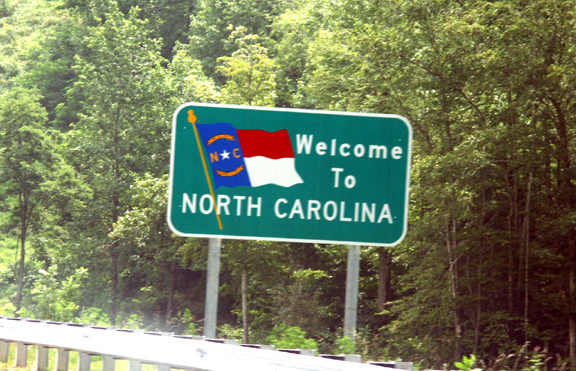 North Carolina is home to four military bases and hundreds of local fairs and festivals celebrating all aspects of North Carolina lifestyles. A California company provides mobile kitchens for North Carolina-based military exercises, food vendors for festivals and to feed relief crews and people evacuated from their homes during natural emergencies.
Military bases routinely conduct training exercises and Camp Lejeune conducts international training exercises. When training in the field, the military often contracts with private commissary services to feed the troops and support personnel. Mobile kitchens from CMK have supported these kinds of troop training exercises.
The company Vice President, Tomas Medeiros, Jr., has designed dining facilities for the US Army, US Navy, National Guard and the Federal Aviation Administration, including providing mobile kitchens for long-term military field training exercises. CMK applies this experience to the design and configuration of their mobile kitchens, mobile showers, refrigerators/freezers and generators.
Even though the peak season for tornadoes in North Carolina is March through May, they can strike anytime throughout the year with little or no warning. In June 2018, recovery efforts were underway for a tornado in April and heavy rain and mudslides that happened in May.
North Carolina mobile kitchens and support equipment from CMK can aid recovery efforts by providing hot meals for relief crews and people who have evacuated to safety. Because CMK kitchens, mobile showers and refrigerator/freezers and generators are stationed in strategic locations throughout the United States, all of the necessary units can be fully equipped and rapidly delivered where they are needed.
Mobile kitchens from CMK are an excellent way to showcase favorite and popular foods at public events. CMK is the industry leader in mobile kitchen solutions, specializing in short and long term temporary kitchen leasing.
North Carolinians celebrate their lifestyles with a number of exciting fairs and festivals that feature local food. Festivals from the Autumn of Oz festival to the Wilmington Riverfest draw million attendees every year. There are festivals celebrating pumpkins, apples, BBQ, cornbread and wine, cheese and chocolate.
Mobile kitchens for North Carolina area available anytime and anywhere a kitchen, refrigeration or mobile shower is needed. As a national leader in mobile kitchen solutions CMK is ready to meet the rapidly growing demand for mobile kitchens. Our 24-hour customer service can provide you with the appropriate mobile kitchen and support units when and where you need them.
Whether the need is a mobile kitchen for military training support, an event or festival, for disaster relief, on location for a film set or temporary kitchen during repairs or remodeling, CMK is the nation's most accessible, cost effective and customer oriented provider of mobile kitchens.
California Mobile Kitchens
953 Peterson Ranch
Templeton, CA 93456
(805) 459-1254